---
Confused?
Don't Worry,
We've Got Answers!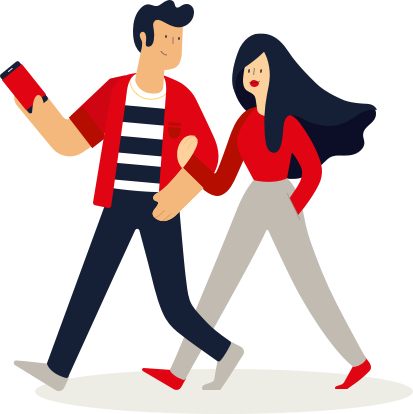 If I travel out of my global zone, am I covered?
Emergency medical treatments are covered worldwide.
If you wish to have the freedom to be treated electively out of your zone, purchasing the designated rider is advised.
Can I settle for travel insurance?
No. Travel insurance provides coverage for emergency events only. It is much cheaper than international medical insurance, however it is time-restricted and suitable only for short trips, not for expats who require a full and extensive medical coverage. In addition, travel insurance does not qualify as medical insurance for the purpose of visas or studies abroad.
Can I consult a medical team member over the phone?
Yes, you can consult an experienced medical team member over the phone from the comfort of your home. Available 24/7, for free.
When can I call the customer service call center?
Our dedicated team is available 24 hours a day, 7 days a week via phone, website chat, WhatsApp or email.
Can my premiums change after I sign up?
Yes. Premiums will change according to your age group over the duration of the insurance period. In addition, premiums may be updated according to rising global medical costs.
Am I covered as soon as I sign up?
Yes! Please note that the medical insurance policy entails a waiting period for certain medical conditions. The waiting period is a period of time stipulated in advance, during which the policy will not cover certain medical conditions.
What are "In network service providers"?
In network service providers are medical service providers that maintain any type of service agreement with PassportCard.
In order to enjoy reduced prices, discounts and benefits, we always recommend contacting in network medical service providers, where you are only required to present your insurance card and pay a deductible (if applicable). In some places, contacting the in network provider will exempt you from paying a deductible.
Is PassportCard insurance suitable for work visas or studies abroad?
Mostly yes. In order to receive visa authorization and studies approval, you will have to transfer the needed forms and we will produce the authorization accordingly. Each state or country has its own forms for the insurance company.
What is a "medical service provider"?
Any entity that provides medical services. This typically refers to doctors, clinics, hospitals and laboratories. Our insurance policy distinguishes between "in network service providers" and service providers which are out of network.
When is the plan renewal date?
The plans are annually renewable. You will receive a renewal letter annually with any premium changes.
Should I get pre-authorization before receiving medical treatment?
Your doctors and medical condition alone should determine the need for medical treatment. You are not required to get pre-authorization from PassportCard before procuring medical care and you have the right to choose any medical service provider. However, it is recommended to contact the call center before receiving medical treatment, in order to understand the coverage for the medical treatment in your plan. Also, according to the policy terms, you need to pre-notify the customer service department in case of pregnancy, planned hospitalization and other conditions as specified in the policy table of benefits.
What determines the insurance fees?
The insurance fees are determined by the country of destination, the plan type, the member's age group and also pre-existing medical conditions.
What are global zones?
A global zone is a region or group of countries that share the same rate level.
Your comprehensive coverage applies in your country of destination, in other countries within your global zone, and in all other global zones where the rates are equal to or less than your own zone. (Every zone enables coverage in zones whose number is higher, i.e. Zone 3 includes Zones 3, 4 and 5).
What is a member insurance card?
A member insurance card is a personal magnetic card that allows you to obtain medical services from any medical service provider preferred by PassportCard.
Can I travel to another country to be treated?
Yes, you can travel to another country within your own zone, or to another zone of a higher number, respectively.
What are the acceptable payment methods?
You can pay monthly by credit card only, or by bank wire transfer / credit card for quarterly, semi-annual, annual payments.
If I travel to another country to be treated, will you cover my travel costs?
Travel costs are not covered under the policy.
Ready to become a PassportCard member?